Are you also amazed by the working of Glowforge but rethinking before buying it? You are at the right place to clear all your doubts and you will be clear on what Printer to buy according after reading this article. We know Glowforge works beautifully but it costs about $6,995. 😳💰. We care about your money.
We have found 10 Alternatives of Glowforge which perform equally great without burning a hole in your pocket.
Table of Contents
All you need to know about Glowforge Printer
Glowforge printer is a 3D laser printer and cutter and is really good if you want an easily accessible machine that works best on wood, leather, felt, fabric, acrylic, paper, and more. In spite of its wonderful performance, its high price and lack of software compatibility put it out of reach for many users.
Should I Buy Glowforge Printer?
There are many alternatives to Glowforge that does the same work but at a lower cost. In my opinion, You should save your hard-earned money and find the Best alternative keeping in mind your preferences.
In this article, I have mentioned all the Best alternatives to Glowforge that work both effectively and efficiently. Go through all the options and Choose your printer rationally.
10 Best Glowforge Alternatives for 3D Laser Printing in 2023
And in today's article, we'll list and discuss the best 10 alternatives for Glowforge to use in 2023.
10 Best Glowforge Alternatives to Use in 2023 are:-
1. xTool D1
xTool D1 is a diode DIY laser printing and cutting machine. It is as good or even better than Glowforge as at the same price, you can get the D1 Air Assist Set.
xTool D1 gives a stable and high-pressure flow of air for blowing away the smoke and keeping your work area tidy.
And this is essential as the heat from the smoke can degenerate your workpiece by turning it yellow.
Some of the other features of the xTool are:-
Higher certainty and stability by Durable Mechanical Structure.
It has a large Working Space.
It is adaptable with LightBurn.
It supports more than 100 materials which include Wood, Leather, Metal, Glass, Acrylic, etc.
Pros
Easy and straightforward to use.
It is 10w and 20w which is capable of cutting efficiently.
Cons
you have to self-assemble the kit
Honeycomb, air assist, and enclosure are not necessarily included in the price which increases the total price
2. Laserbox Rotary 40W (CO2)
Laserbox is a great alternative to Glowforge. Perhaps it is the closest to it in all aspects.
It is easy to download and can be used right out of the box. You can cut and engrave the same materials which you can with Glowforge.
It supports many materials, including the following:-
Wood
Leather
Glass
Metal
Food
Rubber
Acrylic
You also get an option for drawing with a pen.
Also Read: Locast Alternatives to Stream Local Channel
Pros
Easy and safe to use
Latest features and beautiful engraving
Cons
Limited operations for smart users
Shows issues with mac connectivity
3. Beamo
Beamo is a desktop CO2 laser cutter and engraver. It has a strong 30-watt CO2 laser which can cut and engrave on organic materials and also engrave certain metals.
It has a progressive design and an instinctive user interface. Whatever you can cut and engrave on Glowforge can be done with Beamo too.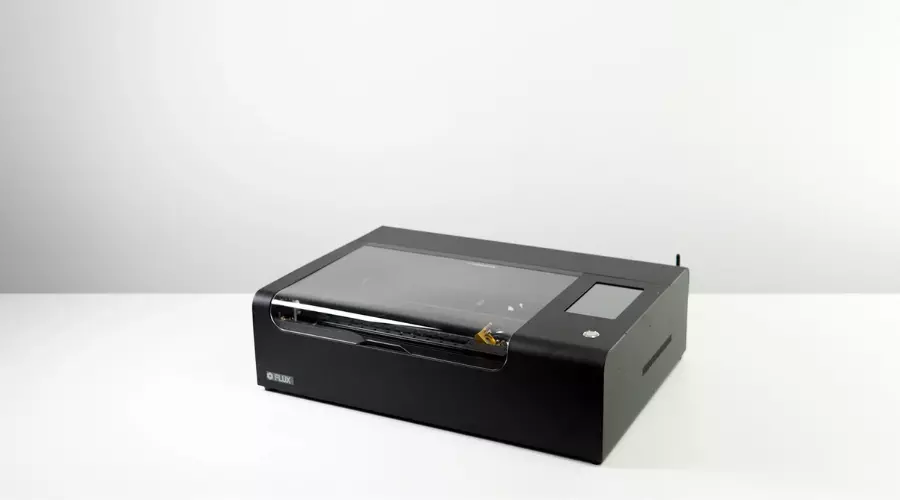 The main advantage of using Beamo is that it is very small and dense. It automatically pauses, if the lid is kept open when in use.
But it functions only with in-house developed software.
Pros
Accurate cutting
Great for Logo making
Cons
overcritical to use sometimes
Not good at etching photos
4. LaserPecker 2
Laser Pecker 2 is a great cheap laser engraver. It is one of the best low-power laser machines and also a good choice if you do not have enough money for spending on a machine. Do not be fooled by the price tag, and in this case, cheap surely doesn't mean low quality.
What can you engrave with LaserPecker?
The LaserPecker 2 can engrave the below-listed items:
The LaserPecker app allows you to engrave pictures against ordinary materials such as cups, cutting boards, glasses, bags, and many more.
Pros
Portable enough to be used outdoors
Different modes perfect for on-demand orders
Cons
Shows bugs and glitched
Require modifications
You can use any other software such as Adobe Illustrator for editing photos or digital files before you upload them to the app. And once the photo is uploaded to the app, you can engrave it easily in the following 4 steps:
Step 1: First choose a picture from the app
Step 2: Then edit your image
Step 3: Next choose engrave
Step 4: And finally the engraving process will start automatically.
Also Read: Top Hesgoal Alternatives
5. OMTech 55W
The OMTech 55W gives users many benefits when compared to the Glowforge. Its price point is lower, which makes it more economical and thus affordable to more people. And with OMTech 55W, you can cut thicker materials.
The benefit of using OMTech 55W, its cost is lower and this means that you can also save money on other supplies. It has only one limitation which is that it does not include LightBurn Software.
Pros
Honeycomb bed and Knife bed available along
Comes with an auto-shutdown sensor and Water sensor
Cons
Bulky and hard to manage
Not portable
6. Muse 3D laser cutter
It is the 3D camera feature that sets the FSL Muse 3D Autofocus Desktop CO2 Laser Cutter machine apart from the rest. The RetinaEngrave v3.0 laser control and design software are really impressive.
You don't require an internet connection for using the laser machine. And it is adaptable with Chrome, Safari, Firefox and Edge. Muse 3D laser cutter has autofocus and its software is based on a self-hosted browser.
The only disadvantage is that it does not include a rotary attachment. This means that you will have to purchase this separately in case you want to engrave cups.
Pros
Offline software that's free with the machine
Sleek metal design
Cons
Releases harmful gases and fumes.
Also Read: Top Enderman Translator
7. Thunder Laser Nova 51
Whether it is about performance or support, Thunder Laser Nova is a good competitor of Glowforge.
Thunder Laser Nova is a co2 laser engraving system that is known for its excellent customer service.
When you spend such kind of money on a machine, you wish for the stability and comfort which comes with knowing that someone capable and reliable is always available for helping you out in case there is any question or query.
It has the best customer service and is highly recommended.
Pros
Excellent customer support
Fast and powerful cuts
8. ORTUR Laser Master 2 ProS2-SF Laser Engraver
Ortur laser master 2ProS2 laser engraver can be adaptable with several mature engravings software, like LightBurn, and LaserGRBL, and supports Win XP or Win 7 or Win 8 or Win 10. It supports Mac and Linux systems too.
Ortur laser can use Lightburn which is splendid. But LightBurn requires the paid version. You will be required to purchase additional rollers for engraving cups or cylindrical items.
The engraving file format supports the following:-
JPG, PNG, JPEG, BMP, SVG.
Also Read: Top M4UFree Alternatives
Pros
strongest available blue laser diode on the market. 
9. 90W RECI CO2 Laser Engraver and Cutter
Just as with Glowforge, you can cut and engrave the following with the 90W RECI CO2 Laser Engraver and Cutter:
It has a specifically designed concept, customized for users in diverse industries, a suitable structure, an attractive appearance, and viability.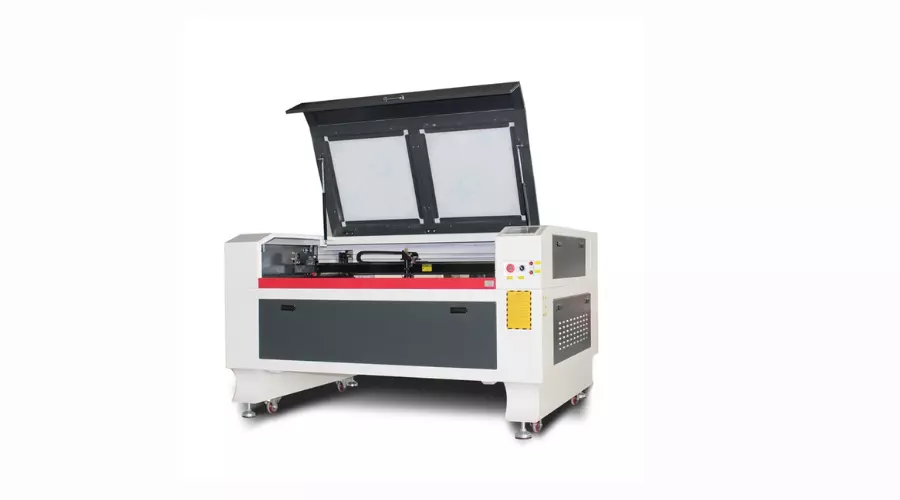 The functions of cutting and engraving are good in 90W RECI CO2. But sometimes it can be really hard to find as many times it runs out of stock.
Pros
water cooling mode with flow protection
Comes with autofocus
10. ATOMSTACK A5
ATOMSTACK A5 is a complete and effectively planned package. It is clear enough for figuring out, and it accepts a large array of pictures, from SVG to JPG.
It is easy to assemble and you will be able to use it rapidly. But always make sure to read everything and research how to properly use a diode laser.
Its only limitation is that you have a lot of terminologies to learn.
Also Read: Top Bedpage Alternatives
Pros
Capable of cutting properly
Satisfied power and results
Cons
Releases hydrogen chloride which is toxic to inhale and very corrosive while cutting plastic like PVC or vinyl
The safety glasses provided are not of good quality.
Conclusion
Glowforge is one of the best printers and cutters, but its cost has really increased and is not affordable for everyone. So, here was the list to check for an alternative that can provide a similar service at a cheaper rate.
And you need not worry, as there is not just one but many alternatives for Glowforge in the article, I have listed and discussed its 10 best alternatives. Hope it helps.