Selecting a web browser may seem like a minor decision, but knowing the differences between Google Chrome and Internet Explorer can be beneficial when trying to determine which browser is best suited for your needs. With so many different features available with each option, it can take time to decide which is correct.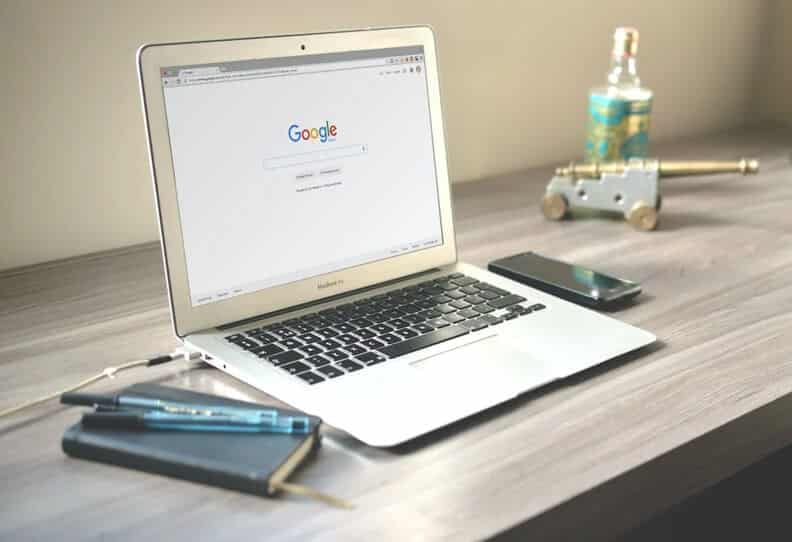 In this article, we compare Google Chrome against Internet Explorer to help you understand how these two browsers compare, their advantages and disadvantages, and what sets them apart. We ultimately make the choice that fits your criteria.
Google Chrome vs. Internet Explorer: The Detailed Comparison Guide
Google Chrome and Internet Explorer are the most popular web browsers available today. Many people wonder which browser is better suited to their needs.
This comparison guide will break down the similarities and differences between each browser and help you decide which one is right for you.
1. Basics
Google Chrome and Internet Explorer are web browsers allowing users to surf the Internet, access websites, download applications, stream videos, and more.
Chrome is offered by Google, while Microsoft develops Internet Explorer (IE). Both provide benefits that make them an excellent choice for users depending on their specific wants and needs.
If you are a Mac user, you might ask yourself Can I get Internet Explorer on Mac? It is possible, but the hassle might not be worth your effort, especially if you do not plan to use IE long-term.
2. Interface and Security
Google Chrome is a highly secure browser with an intuitive user interface. Its fast loading times make it perfect for those who want quick access to websites or apps.
It also offers built-in security features like sandboxing, which helps protect online users from malicious software downloads and phishing attacks.
Chrome has many useful extensions like Adblock Plus to block ads from appearing on web pages and LastPass for password management.
Internet Explorer (IE) comes with Windows pre-installed, so it's an obvious choice for those who primarily use PCs or Windows devices.
IE has had a long history, but recent updates have made it a more reliable option than it once was.
In terms of security, IE utilizes SmartScreen technology which warns users of potentially suspicious sites before they visit them—this makes IE a great option when browsing the web more safely and is essential to you. IE has plenty of customization options, including themes and the ability to personalize your homepage with favorite websites or RSS feeds.
3. Design
Google Chrome is praised for its sleek and modern design. It features a fast, intuitive navigation system that users find easy to navigate. The tabs are organized neatly, and the settings menu is well-organized and simple.
On the other hand, Internet Explorer has a design that many users need to be updated and is clunky compared to Chrome. It still uses the traditional windowed web browsing approach, which can confuse some users.
Additionally, the menu buttons are located at the top of the screen, making them harder to reach than on Chrome.
4. Speed
Regarding speed, Google Chrome offers a swift browsing experience, with pages loading quickly, even with complex websites or poor connections. It also provides advanced features such as prerendering, allowing pages to load faster by anticipating what links a user will click.
In comparison, Internet Explorer tends to be slower when loading websites due to its lack of optimization features like prerendering. Additionally, it often requires more RAM than Chrome to operate efficiently, leading to slowed performance if a computer isn't up-to-date.
5. Syncing
Google Chrome allows users to easily sync their data across multiple devices thanks to its cloud storage platform, Google Drive. This means that any bookmarks or passwords stored in Chrome can be accessed seamlessly from any device logged into your Google account.
On the other hand, Internet Explorer utilizes Microsoft OneDrive for syncing data. Still, it is less seamless than Google's since it doesn't allow cross-device synchronization as easily as Chrome does.
Furthermore, IE does not have built-in password management like Chrome does, so you will have to manually enter all your passwords each time you log in from a different device if you choose Internet Explorer over Chrome.
The Winner
When comparing Google Chrome vs. Internet Explorer, there isn't one clear winner—it depends on what features you prioritize in a browser, as both are strong contenders regarding speed, performance, and safety features.
If you'd like a large selection of plugins or extensions, then Google Chrome may be best suited for you, whereas if you prefer more straightforward access from Windows devices, then IE may be the way to go.
Final Thoughts
Ultimately, it's up to you to choose which browser is best for your needs. Google Chrome and Internet Explorer are excellent browsers with much to offer users. Both have pros and cons, so be sure to do your research before deciding. Whichever browser you choose, we hope you enjoy using it.