Before we jump on the list of Free Spyware Removal Tools. First, let us find out why do we need Spyware Removal Tools, anyway?
In a world where technology governs the lives of most people, you can never be fully sure of your safety on the internet.
Malicious elements are hiding in the nooks and crannies of the internet, bidding their time to sabotage your lives. One such harmful by-product of the internet is spyware.
Spyware is a malicious program that enters your computer against your knowledge and covertly shares your private information such as bank details, address, contact information, date of birth, passwords, and more with third parties.
Spyware keeps track of your online activities and then relays that information to other sources such as hackers, scammers, or even the government.
It is an extremely malicious file that will hide in your device as a legitimate and authentic program and it will become very difficult for you to find and destroy it.
10 Best Free Spyware Removal and Protection Tools
Fortunately, many security software companies have developed high-level anti-spyware software that identifies and removes all known viruses and spyware from your computer.
Check out our list of the best free spyware removal tools to safeguard your device against spyware.
1. SUPERAntiSpyware
As the name suggests, SUPERAntiSpyware is specially built for eliminating spyware hidden in your computer.
It is best for augmented anti-spyware protection, meaning it works best when aided by pre-existing antivirus software, and works well on Windows and Mac.
It is completely free software that will not only eliminate spyware but other malicious files such as malware, adware, Trojans, worms, keyloggers, ransomware, PUPs, rootkits, crypto miners, hijackers, and more.
In SUPERAntiSpyware, there are a lot of scan options available, the scans run quickly and the software updates regularly.
One of its major features is that you can choose which files or applications you wish to scan by using Custom Scan.
You can set it to scan the whole computer and small parts of it where spyware generally lurks. To delete spyware that might be currently running in memory, you can use the Critical Scan Point.
2. Bitdefender Total Security
Bitdefender is one of the best spyware removal tools present on the market. It has an advanced cloud-based scanner that runs regular scans to detect spyware and other malware. It can even identify spyware files that hide among legitimate programs.
Since its scanner operates in the cloud, unlike other antivirus software or spy removal tools, Bitdefender does not slow down the computer system.
In addition to removing spyware, it has some other attractive features too, such as a firewall, phishing protection, webcam, and microphone protection, a secure browser known as SafePay, and more.
Also Read: Soap2Day Alternatives to Watch Movies
3. AVG AntiVirus Free
AVG AntiVirus has been around for a decade and has gathered a positive reputation among cybersecurity software enthusiasts.
Many of its features are accessible only by paying the subscription fee, but its free version is also admirable.
It is software that does its job perfectly, eliminating not only spyware but also viruses, malware, ransomware, and more for free.
It finds spyware automatically and deletes them from your device so that you don't even have to run a scan by yourself to identify the potential threats.
Some of the few features of AVG Antivirus are its ability to scan during bootup, easily find spyware on external devices, scan for specific files and folders, and run a Deep Scan.
In Deep Scan, the software conducts a thorough and slow scan of all the files and applications in your device to find and remove spyware.
4. Adaware Antivirus Free
Despite its lack of popularity, Adaware Antivirus software is another great spyware removal tool that constantly checks your device for new threats and removes the existing ones.
Its free version includes an antivirus scanner and remover, download protection, and real-time antivirus protection which helps in preventing any future threats.
Different from other spyware removal software, Adaware Antivirus updates on its own and can run a full scan according to schedules. It supports boot sectors, registry items, cookies, archives, etc.
Also Read: Top Bedpage Alternatives
5. Malwarebytes
An easy-to-use spyware removal tool, Malwarebytes is another great option when it comes to removing spyware from your devices. It generally finds and identifies more threats than other spyware removal tools and lets you customize the scan settings.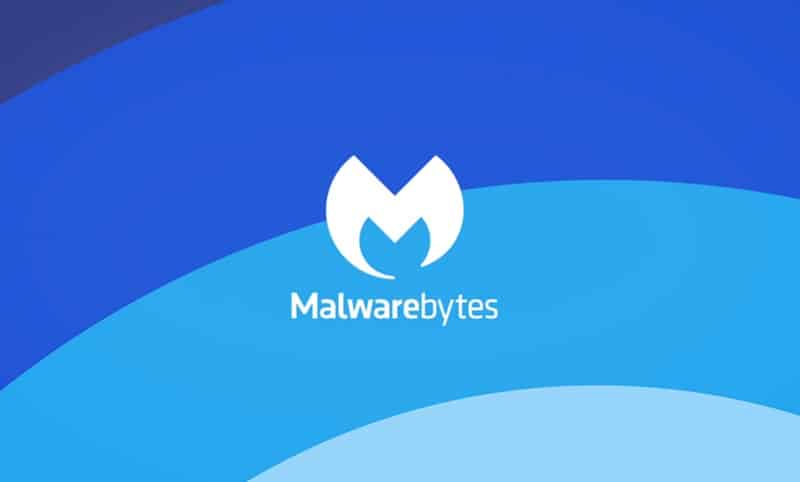 It uses a heuristics analyzer to find potentially unwanted programs called PUPs. It runs a scan through running processes, Windows Registry values, keys, files, etc.
The company of Malwarebytes also offers a lighter version called Malwarebytes AdwCleaner that finds not only spyware and adware but also hijackers.
6. Comodo
Comodo is another spyware removal tool that is equipped with multi-layer protection tool that protects your computer against potential malicious programs.
It is an easy-to-use software that, once installed on your computer, remains on strict vigilance for any suspicious activity.
Once it identifies a threat, Comodo acts with swift decisiveness. In addition to detecting spyware, it can also detect malware, ransomware, Trojans, and more.
Also Read: Top LiveLeak Alternatives to Use
7. Spybot
Spybot – Search and Destroy is a formidable destroyer of spyware. It uses active scanning to identify any malware and spyware present on your computer.
It is a great software for people who are familiar with technology and wish to have complete control over how the program scans and protects against spyware.
However, is not suitable for people who do not possess much knowledge of such software. It has a unique feature known as Active Immunisation which is capable of blocking a wide range of threats in web browsers.
Added to that, with just one click, you can easily disable cookies that might track your online activities. And as you might have already guessed from its intimidating name, it 'searches' and 'destroys' spyware ruthlessly.
8. SpywareBlaster
Unlike other spyware removal tools, SpywareBlaster does not scan and remove spyware from your device, instead, it blocks any incoming threats while you use the internet.
It has some very helpful tools such as System Snapshot, Hosts Safe, and a list of custom ActiveX Blocking rules. It is compatible with Windows, 10, 8, 7, and possibly with Windows 11 too.
Also Read: Best Airbnb Alternatives to Find Apartment Rentals
9. FreeFixer
FreeFixer is an antivirus tool that has been designed to safeguard your devices against spyware, malware, adware, viruses, and other malicious software.
Its sole role is to remove spyware and viruses. It does not run the whole system scan, rather it scans through areas where potential threats might be hiding.
You get the option of running scheduled scans, however, the scans are limited to once a day, and you need to select the time during the installation itself.
The free version, however, does not quarantine any potential threats which might become troublesome and it's up to you to delete the corrupt files.
10. Malware Crusher
Malware Crusher has an easy-to-use interface and provides real-time protection to your device.
It offers in-depth scanning, detects and prevents keyloggers from keeping track of your online activities, and shields your online activities from spyware.
Also Read: Top Password Manager
Final Verdict
We have listed out the 10 best free spyware removal tools of 2023 in no particular order. While most of the tools have the same utilities, some provide additional features even in their free version. We hope this list helps you to choose the one that is the most helpful to you.