Bedpage is a website for posting free classified advertisements. When Backpage became extinct, Bedpage took its place and established itself as the best site for posting ads under multiple categories.
Bedpage offers a platform to anyone who wishes to buy or sell products and services. A user simply needs to create an account free of cost to post ads under multiple categories such as buying, selling, automobiles, trade, community, dating, jobs, rentals, real estate, musicians, etc.
These broad categories are further divided into sub-categories. For instance, the automobile category includes auto parts, services, auto trucks, etc. The advertisers can list their ads under the necessary category for these to be found by the right people.
Bedpage can also turn out to be a very effective way of publicizing your new business. Any new business needs publicity and advertising for it to become known among the general public. Start-ups with low capital funds can avail of Bedpage's zero-cost service to post ads about their products and services under the appropriate category.
Bedpage is available in many countries such as America, China, India, the United Kingdom, Russia, Germany, Spain, Brazil, Japan, UAE, and many more. You can choose your location and post or view ads accordingly.
This makes the process of buying and selling simpler and easier. Due to its wide coverage, it is one of the best websites to post classified ads. It enables people across the world to connect with potential buyers or sellers easily and without any hassle.
10 Best Sites Like Bedpage & Better Alternatives in 2023
While Bedpage is a fairly competent website, many users fear that it won't survive in the long run. The possibility of the website being taken down like Backpage is also not zero. In that case, some alternatives to Bedpage need to be taken note of.
In this article, we provide you with a list of the 10 best alternatives to Bedpage that you can trust whenever Bedpage becomes a dead page.
1. Craigslist
When it comes to classified sites, Craigslist is one of the most talked about sites, if not the most. It is a San Francisco-based service that allows you to post ads for free.
It presents its services in more than 70 countries and effectively links potential buyers and sellers in their local communities.
Like the classified ads section in a newspaper, Craigslist has a huge list of different categories under which you can post your ads.
The categories also make it easier for the buyers to sort through the maze of various advertisements.
Craigslist has almost every possible category in its list such as housing, personals, painting, services, sales, items for sale, gigs, community service, resumes, etc.
Craigslist also has a forum section where people can post articles and have discussions about them in the comments section.
2. YesBackpage
YesBackpage defines itself as "a Backpage replacement & free Backpage alternative website. YesBackpage is considered the best alternative to Backpage website since 2018."
When Backpage shut down, YesBackpage grabbed the opportunity to become a perfect replacement for it. The website witnessed immense growth in its traffic due to its similarity to Backpage.
YesBackpage has the same types of classified sections as Backpage used to have. The website provides a vast list of locations to choose from.
Similar to Backpage, posting ads on YesBackpage is free and a matter of a few quick seconds.
Also Read: Best Enderman Translator
3. ClassifiedsFactor
ClassifiedsFactor is another wonderful alternative to Bedpage. The website is visually attractive and user-friendly. All the options are clearly listed and the site is easy to navigate.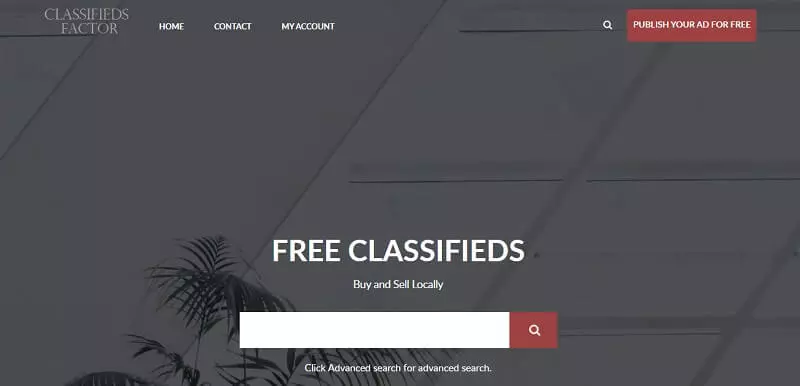 It has listed categories such as for sale, vehicles, classes, real estate, services, community, health, and jobs.
The best offers from various users are posted under the premium section, highlighting their importance and utility.
ClassifiedsFactor provides its services in more than 400,000 states worldwide and makes it easier for you to connect with potential sellers or buyers easily.
You only need to create an account to post an ad for free.
4. Doublelist
Doublelist is another website for classified advertisements and a very similar to Bedpage. Its services are mainly rendered in the US region. It also provides dating services.
It is one of the most effective Bedpage alternatives and provides almost every service that Bedpage has.
Doublelist was created with the view of providing a safe and secure place where anybody can post advertisements for free and connect with different people.
Doublelist witnesses more than 15 million monthly visitors to its website.
Also Read: Nintendo 3DS Games
5. Oodle
Oodle is another best site like Bedpage. Founded in 2004, Oodle is a web-based market for millions of classifieds and advertisements.
Oodle aggregates the advertisements and listings from local newspapers and some leading classified sites such as eBay, ForRent, BoatTrader, etc.
It has various categories such as merchandise, cars, rentals, real estate, jobs, pets, services, community, etc.
Oodle provides a free platform to post ads. It only requires its users to provide a Facebook account with their listings.
This requirement stems from the belief that people prefer the transparency and safety of dealing with a seller with a name and profile picture.
6. Kijij
Another noteworthy alternative to Bedpage, Kijiji is a helpful website for posting local advertisements.
Kijiji defines its website as "Canada's largest classifieds site with millions of live ads in a wide range of categories – cars, housing, jobs and everything in between."
According to its About Page, two new ads are posted every second on its website. Launched in 2005, Kijiji has become central to the lives of Canadians.
Including Canada, it is available in more than 300 major cities in Hong Kong, Italy, and Taiwan.
One of the best services of Kijiji is that it provides you with the option of finding local service providers or tradesmen such as plumbers, childcare, cleaner, etc.
Also Read: WatchCartoonOnline Alternatives
7. OLX
When it comes to buying and selling new or old products, OLX is among the best-classified websites in the world. It is very popular among sellers and buyers of second-hand goods.
On OLX, you can see ads related to almost anything – from cars to guitars; from pets to houses and apartments, OLX has it all.
OLX lists the ads posted by the users. Then the willing buyer personally contacts the seller to finalize the deal. It is one of the most safest and legal websites for online selling and buying.
8. GumTree
One of the best alternatives to Bedpage, GumTree is one of the first classified sites in the UK and is only available there.
Whatever your requirement, be it employment, house for rent, upgrading your system, etc., GumTree will be highly useful to you if you reside in the UK.
Also Read: 10 Minute Mail Alternatives
9. eBay Classifieds
Backed by the eBay Group, eBay Classifieds is another reliable website for selling your products and services.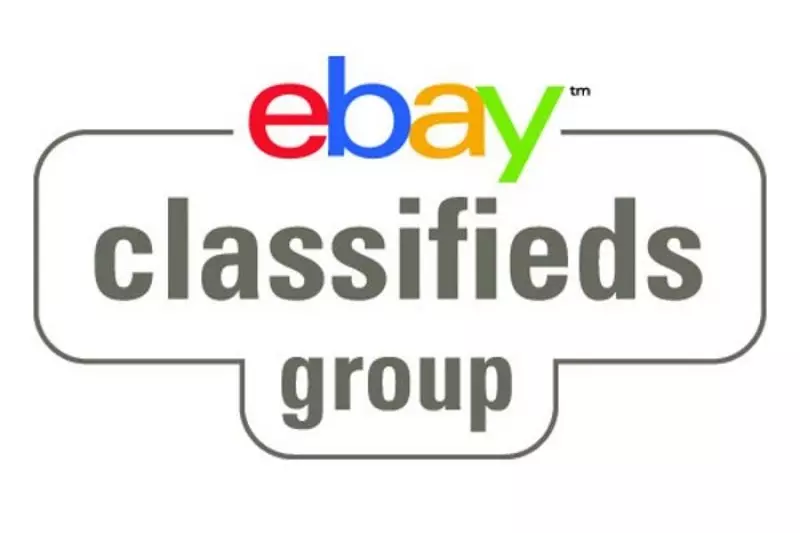 The website provides you with the feature of selecting the 'Best Offer' option on your Classified Ad listing if you are willing to listen to offers from potential buyers.
However, unlike the other website, eBay Classifieds is not full. Small fees have to be paid to post ads, but this fee is affordable so anyone can easily avail of eBay's services.
10. Yakaz
Last but not least on the list of best sites like Bedpage. Yakaz is an Arab-based classified site and is one of the largest websites for selling and buying products and services in the Arab world, with more than 10 million monthly users.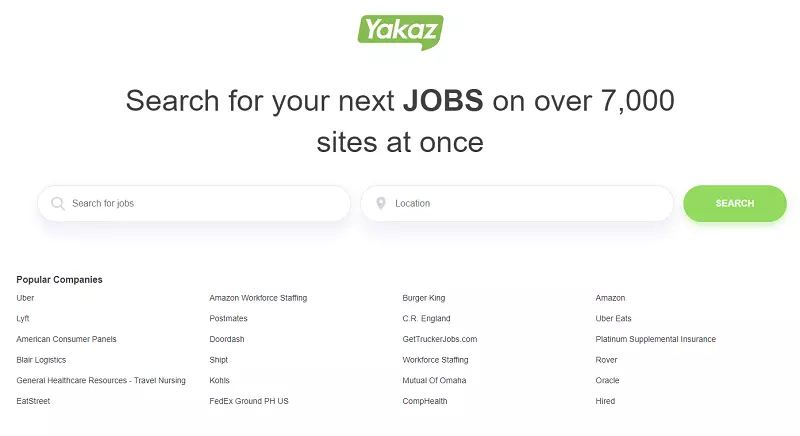 It has various categories for advertisement listing such as jobs, rentals, cars, motorbikes, an item for sale, services wanted, and more.
Also Read: Best JustDubs Alternatives
Conclusion
These are the 10 alternatives to Bedpage that you can check out the next time you want to sell or buy any product or service.
In case you are dissatisfied with any one Bedpage alternative, you have the remaining nine to choose from.