iPhone is the upgraded and more efficient version of the smartphone. One of the tech giants Apple came up with this fantastic idea of a device, the Apple iPhone 14 Pro Max, that consists of basic Android features, an iPod, and a digital camera all clubbed together in one device known as the iPhone which is unique in every aspect.
With its revolutionary and developing mindset, Apple releases new models of iPhone now and then, which have newer and smoother technology than the previous ones with more features added to them, making them stand out from the rest.
Recently, Apple released iPhone 14 Pro Max with features that you may not have probably even heard of!
Imagine a vital safety feature just for you or a 48MP camera for clear and detailed pictures, Apple iPhone 14 pro max is just for you.
This time they have released iPhone 14 Pro Max features too which is the coolest thing about Apple giving people options: Pro and Beyond.
Durable Outer Coverings
Apple iPhone 14 Pro Max is available in beautiful and classical shades of Deep Purple, Gold, Silver, and Space Black and has a durable outer structure.
Ceramic Sheet makes it more durable than smartphone glass and also water resistant as surgical grade stainless steel is used.
It is available in a display size of 17 cm in its pro colors.
Dynamic Island
Apple has tried to design a combination of hardware and software which has a bubble-up feature, thus not interfering with what we are doing.
Face Detection Lock Screen
iPhone 14 Pro Max came up with this amazing feature of a glanceable lock screen that doesn't require any tapping into the screen.
The screen becomes automatically dark when the iPhone is turned upside down and or kept in some dark place, thus saving battery and energy.
Apple iPhone 14 Pro Max, despite having so many features and capabilities, provides an all-day battery life. Just one charge and you are good to go!
Lock Screen Customized By You
This feature makes it possible to design your display screen as well as a Lock Screen tracking the user's activity and seeing live updates from apps.
App tracking transparency is there which gives users the power to decide which apps can check their daily activities on their iPhones.
A Brilliant Display System
Nothing can be more awesome than the amazing display system that's two times brighter in the sun making it convenient to click photos on a sunny day. It uses a Super Retina XDR display.
Crash Detection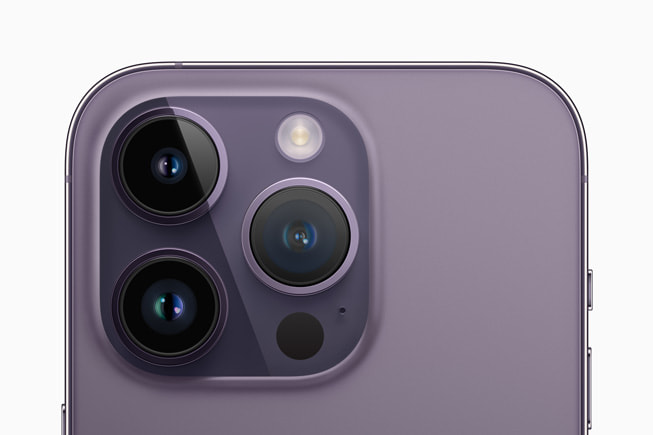 This feature is a must-have thing that Apple created on its iPhone. Whenever the user is in a car crash, iPhone 14 detects it and makes an emergency call to services and it notifies the contacts.
Also Read: Nothing Phone (1) Review
Massively Pro Camera
A 48MP camera with advanced quad-pixel sensors. It has a 4X resolution feature with an intriguing cropping feature. It has a sensor 65% larger than iPhone 13. We can get versatile pictures with a 2X optical-quality Telephoto to its zoomed-in range.
It gives us the option of a lot of frames giving the users more flexibility. More detailed photos in less light are what makes Apple iPhone 14 different than others.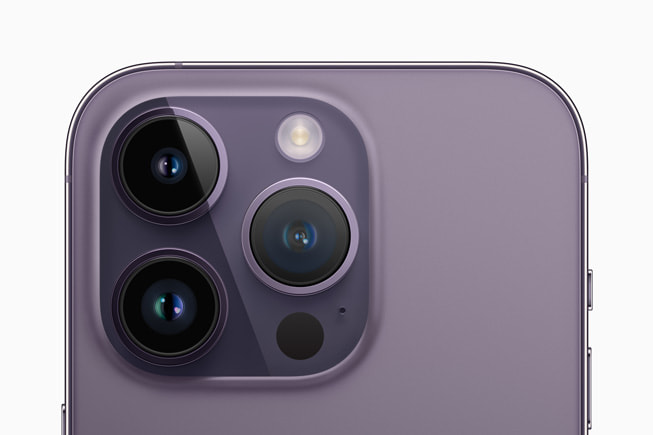 It gives up to 3X times better low light photos on an Ultra Wide camera, 2X times better low light photos on the Main Camera, and 2X times better photos on the Telephoto camera with the help of high-tech sensors and software that Apple uses.
A cinematic mode has been introduced in 4K HDR at 24fps which gives shots worth film industry standards and users can effortlessly edit the pro footage too.
iPhone 14 lets us shoot, edit, and view in ProRes or Dolby Vision HDR. A TrueDepth camera and A16 Bionic provide face ID authentication making it more secure and safe to use.
100% Recycled Gold Wire
Apple goes eco-friendly by using 100% recycled gold wire in all the cameras to prevent the mining of nonrenewable resources.
Also Read: ExpressVPN Review
A16 Bionic Chip
This chip is used in Apple iPhone 14 and is responsible for all the tedious tasks of this exclusive product.
It has a Secure Enclave which stores the sensitive information of users like contacts, face ID data, and much more.
All-Day Battery Life
An all-day charged-up phone, what else one needs? iPhone 14 Pro Max gives us 29 hours of video playback. Also, the MagSafe charger for faster wireless charging will act as icing on top.
Also Read: NordVPN Review
And It's Worth It!
With a capacity of 128 GB, the iPhone 14 pro max is Splash, Water, and Dust resistant. Its pricing starts from Rs. 1,29,900 and it may be a bit costly to some but the features Apple is providing in this smartphone beat any other smartphone or iPhone built till now. Users will surely get an experience they never got before!