Say bye-bye to annoying and useful ads, thanks to the Ad Blocker.
The Internet is a vast ocean of information readily available at our disposal. Unfortunately, many web pages are filled with annoying ads in the form of pop-up windows, web banners, pictures, embedded audio and video, and many more.
It becomes extremely difficult to find the correct and useful information in a sea of useless ads. From suddenly appearing on your browser windows to ruining your movie nights, ads are persistent and they are everywhere.
But don't worry. If the internet creates problems, then it also has a solution for everything. To drive away those pesky ads, there are certain ad blockers that do the work of an angel.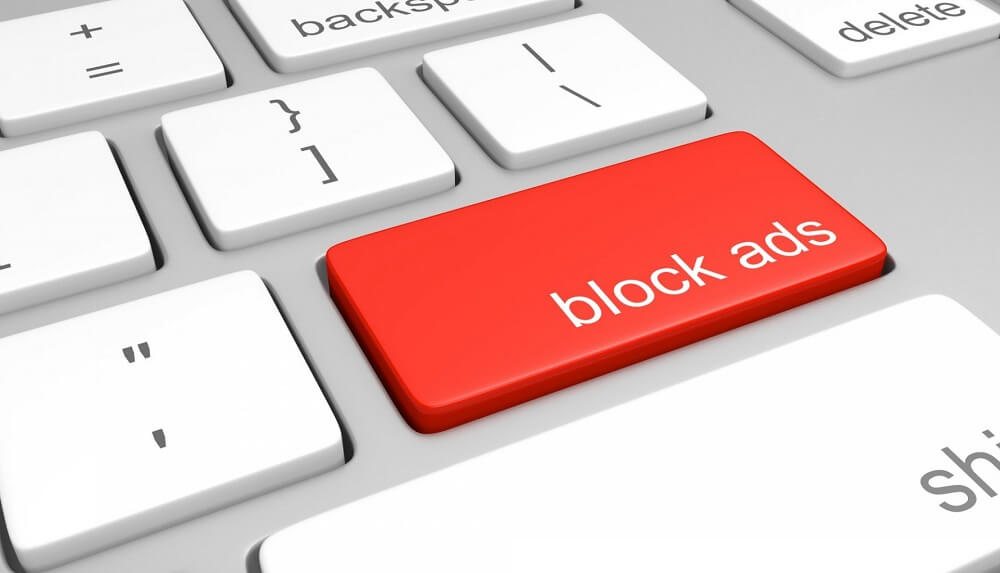 What Are Ad Blockers?
An ad blocker is a tool or an application that helps in removing or altering advertisements on web pages. In many cases, the ads cover important texts and cannot be removed.
If you are lucky, by refreshing the page you might get rid of the ad. But in most cases, the ads are a perpetual cause of distraction and frustration.
Ad blockers stop ads from downloading on your browsers, allowing web pages to load faster which otherwise get slowed down due to the ads.
5 Best Ad Blocker for Chrome, YouTube, iPhone, Android and Other Devices
Being able to remove unnecessary ads; allowing an ad-free experience of watching YouTube videos without having to sit through constant ad interruptions and not having to worry about clicking somewhere that might open up a new window are the features of every ad blocker. So which ad blockers are actually useful? Here's a small list to solve your problem.
1. uBlock Origin (Chrome, Firefox, Safari, Opera)
Developed in 2014, uBlock Origin extension is one of the best, open-source, cross-platform browser extensions with software developed specifically for multiple-platform use.
As of 2023, its extension is available for multiple web browsers such as Chrome, Firefox, Opera, Edge, Chromium, and all Safari releases prior to 13.
uBlock Origin is a free extension that not only blocks ads and malware on your browsers but also maintains your computer's speed.
It also blocks pop-ups, large media files, remote fonts, video ads, and text banners. Its website 'whitelisting' feature allows you to exclude the websites you do not wish to block.
It has its own filters to block the ads but you can create your own filters too.
Also Read: Best LiveLeak Alternatives
2. AdBlock Plus (Chrome, Edge, Firefox, Opera, Safari, Android, iOS)
If you want an ad blocker that has established its reputation in the market, then AdBlock Plus is perfect for you. It is very easy to use and is completely free.
It can be used on both laptop and mobile browsers such as Firefox, Safari, Chrome, and Opera. AdBlock gives you the scope of creating additional block lists and custom filters as per your needs.
AdBlock is perfect to block ads per-website and per-page basis. It is especially useful when a website won't allow access with an ad blocker.
AdBlock Plus has an additional little feature that allows unobtrusive and acceptable ads to be displayed on the pages.
However, the acceptability of any ad is highly subjective which is why AdBlock Plus also provides you with the facility to block these ads according to your wish.
Additionally, it also keeps your data and devices safe by blocking tracking through malware.
3. Ghostery (Chrome, Firefox, Safari, Opera, Edge)
Like any other ad blocker, Ghostery does a fine job at blocking useless ads, all the while making sure that your data remains safe.
It not only stops trackers from snooping on your browsing activity but also provides insights into what is tracking you and how.
While its free version is good, the paid version is even better. Though a bit costly, the paid version gives you a full report on why an ad was blocked.
It also gives you a private replacement for your default search engine.
Also Read: Airbnb Alternatives to Find Apartment Rentals
4. AdBlock for YouTube
Nowadays, you can't watch a single video on YouTube without one or sometimes even two pre-roll ads and interstitial ads.
AdBlock for YouTube is a Chrome extension that promises to block any pre-roll ads and also any texts and banner ads that appear on the video itself.
While it does not have much to offer in terms of configurability, it is still the best option for blocking ads on YouTube.
5. AdBlock (Chrome, Safari, Edge, and Firefox)
Not to be confused with AdBlock Plus, AdBlock is a separate entity of its own. It is available for users of Chrome, Safari, Edge, and Firefox.
It uses a series of pre-determined filter lists to automatically block ads and if you want, you can use the default filters, subscribe to additional ones, or create your own list of filters.
Its only drawback is that it allows acceptable ads to pass through.
Also Read: Top Spyware Removal Tools
Final Words
If you wish to enjoy the miracles of the internet without getting disturbed every other minute by goods on sale or apartments available at a cheap cost, then installing an ad blocker is a must.
You can easily check out the five ad blockers mentioned in this article and then choose the one that suits you the best. Have happy and ad-free surfing!