In today's world, you can watch any sports event in high definition, provided you have a good internet connection. And so the demand for streaming live matches has also given rise to many platforms such as HesGoal, some legal, and others not.
Hesgoal.com is a very famous website for streaming football matches, but last year it landed into legal trouble, and some of its free transmissions are illegal. But you need not worry, as there are many good alternatives for Hesgoal.
10 Best Alternatives to Hesgoal for Streaming Live Football Online in 2023
In this article, we'll discuss the top 10 alternative legal websites in which you can stream live football and other matches.
10 Best Hesgoal Alternatives to Use in 2023 are:-
1. DStv Now
DStv Now is a free application available to all DStv customers with a decoder and an active subscription. By signing up, you can watch live TV and get complete access to DStv content, including SuperSport.
SuperSport is the home of all sports entertainment. You can stream live sports events online through DStv from anywhere, and you'll never have to miss a match, especially when you're away.
You will just have to pay the subscription fee and no additional cost for streaming HD and SD video quality as per your preference.
And you can access the content offered by downloading the official DStv Now app for your Android and iOS devices, or you can just stream from your laptop or computer.
2. Optus Sport
Optus Sport is one of the best websites for watching live soccer matches. The users are also given access to various other sports channels like ESPN and beIN Sports.
You can watch all football matches on your computer, laptop, and smartphone. To start watching football matches, you must subscribe to one of their packages.
Every time an event is live, you will be required to log in to your account and then choose the match that you would like to watch. As a new customer, once you sign up, you can enjoy 30 days of sports entertainment for free.
Also Read: Best WatchCartoonOnline Alternatives
3. FuboTV
FuboTV is one of the best football streaming sites available on the internet. It is an internet television service that broadcasts different sports events.
You can stream football, basketball, soccer, tennis, and many other sports here. The internet service of FuboTV lets the users record live sports from different channels, including beIN Sports, NBC, Fox, and a few others.
The ability to record live sports is a benefit as it lets the users watch their favorite matches later. A subscription fee is charged for getting on-demand television.
As a new subscriber, you also get a free trial period in which you can watch different matches and then decide and choose the package you want to settle for.
4. beIN Sports
beIN Sports is among the best sports broadcasters worldwide and is a great alternative to HesGoal.
It gives live coverage of all sports events, which includes football matches from top leagues such as the English Premier League, Spanish La Liga, Europa League, German Bundesliga, and many more.
To use beIN Sports, you will have to subscribe to one of its various packages. And as a subscriber, you can stream and watch multiple matches on your mobile phones, TV, and computers.
Also Read: Best M4UFree Alternatives
5. Disney+ Hotstar
With Disney+ Hotstar, you can stream live football matches on your PC and iOS, and Android devices. Although it has various on-demand football matches, its most streamed sport is cricket.
Here the users can watch free matches in standard definition, which makes Disney+ Hotstar one of the best free websites to stream different matches. Yet to get the HD option, you have to pay a subscription fee.
Disney+ Hotstar is reliable, as there are only a few minute's delays between the live match and the feed. It also has post-match highlights in case you miss and want to catch up with any live event or just want to relive the experience.
6. Betfair
Betfair is known for being a betting platform, but it also offers free live streams and highlights of many matches to its customers.
To use Betfair, you must have an account with the site, which can be opened easily. Betfair gives live telecasts of matches such as the UEFA Cup, Portuguese Superliga, Serie A, and many others. It also streams horse racing, tennis, snooker, and basketball matches.
The only drawback of Betfair Live Sports is that the choice of on-demand matches is very limited compared to its other alternatives.
Also Read: Best Bedpage Alternatives
7. Fox Sports
Fox Sports is among the world's largest broadcasters of sports events. It gives you channels for watching all sports events, from football to golf and rugby. And you can stream live football matches online through Fox Sports GO.
Fox Sports GO is an application that can be accessed in Android, iOS, windows, and web browsers. But unlike some other free services, you should have an active subscription with a participating TV provider.
After signing up for a subscription, you can stream many football matches at no extra cost. It also offers pre-game and post-game highlights and analyses, which can be useful in case you miss any match.
8. Sony LIV
SonlyLIV is a platform where users can stream live football matches and other sports-related content.
Sony LIV has a good user interface compared to any live-stream service. For instance, it has a separate page that shows all the scheduled matches.
SonyLIV uses a top streaming service, hence you can avoid the need for any cable service, broadcast service, or even satellite television service.
Also Read: Best Locast Alternatives
9. Sky Sports
Sky Sports is one of the best live soccer websites, where along with football, you can also watch other sports events such as cricket, rugby, Formula 1, and many more. The platform has various options for enhancing your viewing experience.
Like many other legal streaming sites, even with sky sports, you need an active subscription for streaming matches. As a user, you can customize your viewing experience to match your taste and preferences.
You can stream different matches in HD through the app on your mobile, PC, or website.
10. BT Sport
BT Sport offers a wide variety of sports events available for on-demand streaming. It has numerous channels that show most of the live football matches, and you can also watch post-match highlights and the latest news.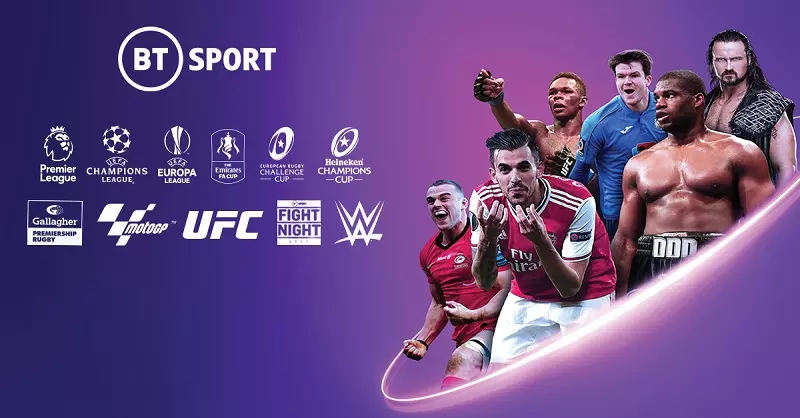 It covers numerous top leagues, including the Premier League and UEFA Champions League. To enjoy all the streaming content offered by BT Sport, you will have to subscribe to one of the several packages available.
You can stream all football matches in high definition. It also includes other sports, such as MotoGP and rugby.
Also Read: Top Airbnb Alternatives to Find Apartment Rentals
Conclusion
As there is a legal threat over HesGoal and its users, it's time when we stop using the website and go with some other free and paid alternatives.
So you must look and find the best alternative for Hesgoal to not miss any sports event.
The best 10 alternatives for Hesgoal are listed below:-
1. DStv Now
2. Optus Sport
3. FuboTV
4. beIN Sports
5. Disney+ Hotstar
6. Betfair
7. Fox Sports
8. Sony LIV
9. Sky Sports
10. BT Sport
And by now, you would have learned about the best HesGoal alternatives for watching live football matches for free and letting you continue your sports-viewing experience without any cable.