Wayback Machine is an online platform that allows you to access content that has been published on the internet but is currently unavailable.
If you want to create a new website and explore famous websites from the past to get inspiration for design, navigation, etc., the WaybackMachine is a beneficial tool.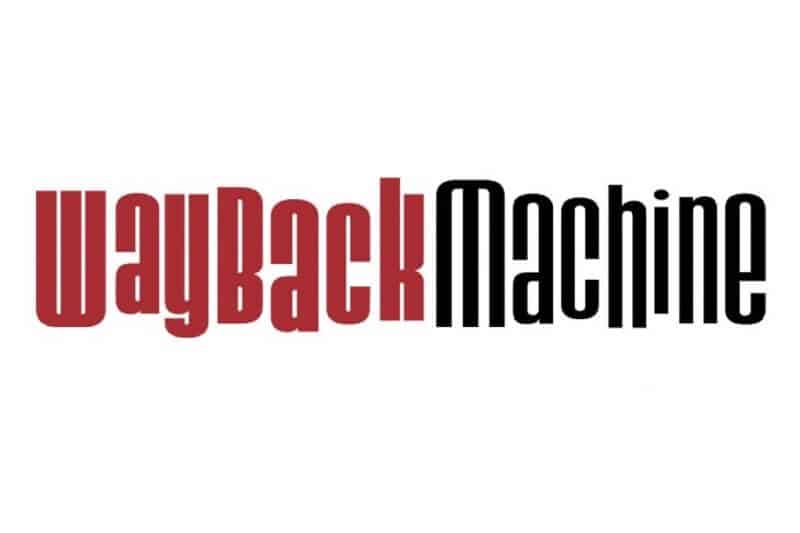 It's a great app, but it only meets some of your needs. So, according to your purpose, you can choose the perfect alternative platform for the Wayback Machine.
So, today, we will discuss why you need an alternative and the best available alternatives.
Why Do You Need Alternatives To Wayback Machine?
Wayback Machine have many benefits, but they also have many limitations, such as not archiving all websites, especially password-protected ones.
It doesn't save every page or every image. And even though it is used in critical situations, it may come down anytime.
So, depending on your purpose, you can choose different alternatives from various options available.
1. Visualping
Visualping is a popular website change detection software used for tracking any website's changes and getting an email notification when a website changes. Visualping is easy to use and is free for up to 5 pages a day.
It can help overcome certain Wayback Machine limitations, as it can crawl all kinds of websites, like social media updates or password-protected pages. And it also records the copies so you can access all the different versions.
2. Internet Archive
Internet Archive is one of the most popular internet libraries of web results, including ebooks, software, music, movies, and others.
It maintains the history of more than 690 billion web pages that anyone can access through its Wayback Machine at any time.
All the results are available free of charge to all its users. It functions mainly from donations.
You can easily create an account free with Internet Archive and save copies of your work to its special collection.
Also Read: Top Hesgoal Alternatives
3. Perma.cc
Perma.cc is an application devoted to web archiving. The Harvard Law School Library develops it.
With the help of the Perma, you can create permanent records of your websites.
And once you create the links, you can delete them within 24 hours. In the event of failed preservation, you can upload PDF files or pictures.
It is one of the most straightforward and convenient archiving apps, which in the beginning, enables new users to create up to ten links.
As a new user, you can create such links on a trial basis. After the trial period is finished, you can continue creating such links using a paid subscription.
4. PageFreezer
PageFreezer is one of the finest Wayback Machine alternatives based on cloud storage.
It makes social media and web archiving simple and is used by numerous businesses to protect their content.
Unlike the Wayback Machine, you can manage all its services with one account here. And working with Pagefreezer is simple as it stores and keeps all the archives in a single place.
Many industries like retail, finance, and education use this platform. It has a monthly subscription plan of $99.
Also Read: Top Locast Alternatives to Stream Local Channel
5. Archive.today
Archive.today is a free and excellent archiving platform that supports heavy websites too.
This allows the users to recover data from the previous versions of the web pages too. It has become popular because of its easy-to-use navigation features.
You can easily take and store screenshots, which can be used later whenever needed.
It allows users to access one page at a time as long as it is less than 50MB.
6. MirrorWeb
MirrorWeb is an excellent choice for all your digital archiving needs, especially in the financial industry.
MirrorWeb provides on-demand records for websites, social media sites, customer communication, etc.
And it states that it gives reliable, robust, and secure storage of your data which is easier to recover when required.
MirrorWeb can organize the capture of your website, social media platform, or even communication platform.
And it has 24/7 support, which gives you peace of mind that the team will help you if you ever get stuck.
Also Read: Top Nintendo 3DS Games of All Time
7. Stillio
Stillio records the websites by taking screenshots at specific intervals. It can be on a daily, hourly basis, or per the user's need.
Stillio is an excellent alternative to the Wayback Machine because, as a user, you get more control when it comes to website indicators such as SEO rankings.
It occasionally keeps records of the information on the websites, and you get access to all recordings and related data in your dashboard.
A trial period of 14 days is given, and after that, if you want to continue using it, then from the many subscription packages starting from $29 per month.
8. Time Travel
Time Travel is a great alternative to WaybackMachine as it is easy to use and is available for free.
Just like the name says, time travel lets you travel back in time to visit a website at a particular moment in time.
Time Travel offers multiple internet archives, from which you can choose one which meets your preferences.
It searches for the entire server set for exploring different web pages. The components it reveals about a web page are according to the time of the request.
Also Read: Best LiveLeak Alternatives
9. CachedView
CachedView is a 3D archiving website and is a Wayback Machine alternative. It takes the help of multiple sources to archive the websites.
It also enables you to use Google Cache. The Google Web Cache folder shows all the files which it archives.
CachedView merges the strength of three technologies- internet archive, coral content, and Google Cache- into one single platform. And it can be used for free without incurring any cost.
10. ChangeTower
ChangeTower is a platform that archives and detects website changes. It observes the changes on a website, and through it, the users receive notifications about such changes.
You can select a URL that you want to observe. And that URL is set for archival. You can also set the notification or alert criteria as per your needs. It notifies or alerts you about security threats.
Also Read: Airbnb Alternatives to Find Apartment Rentals
Conclusion
The Wayback Machine is undoubtedly the best archive website having the largest database.
It is good to know various alternative Wayback machine platforms so that you can use them if it isn't working or doesn't help you get the type of information you want to know.
So in the above article, we listed and discussed the best 10 alternatives for Wayback Machine.
All these tools above are good Wayback Machine alternatives. But, the capability of these tools depends on your work.
So after seeing all the features and functions, you will be able to choose the one that meets most of your requirements.