SolarMovie is one of the well-known free online websites which has a plethora of movies, series, documentaries, and more. SolarMovie lets you watch and download movies and shows for free at high quality without any registration.
You can simply search for your desired content or browse through the genres of action, comedy, romance, adventure, thriller, etc to start watching.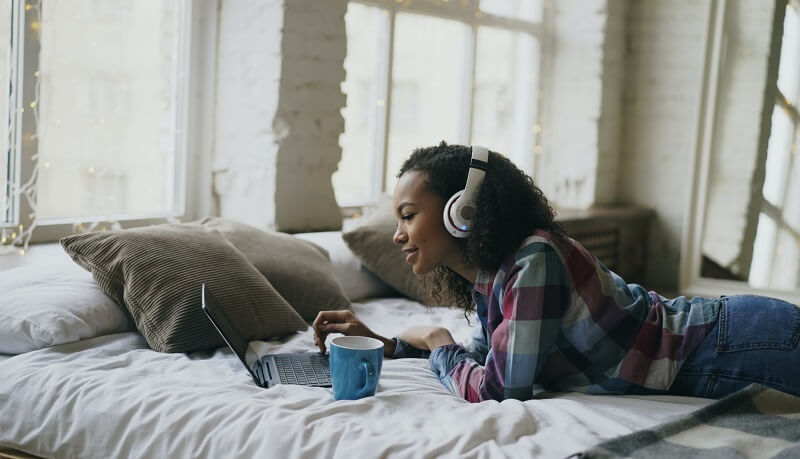 There was a time when we had to wait for at least a year to watch a movie on television because going to the theatre was not always an option.
We used to rent CDs or borrow them from our friends. Times changed and the internet became our gateway to entertainment.
Torrent became our friend and soon, free online websites for movies became our best friends. These websites beckoned us to explore a whole new world filled with thousands of movies, shows, documentaries, and more.
In recent years, paid streaming platforms such as Netflix, Hulu, Amazon Prime, and Hotstar have become famous.
They are legal, free of any viruses or hacking, and provide us with a high-quality movie-watching experience.
However, the subscriptions of these platforms are not low and can add to our already piling expenses. And thus free movie websites become our haven. One such website is SolarMovie.
10 Best Alternatives to SolarMovie For Watching Free Movies and TV Shows Online
While SolarMovie is a competent website to enliven your movie marathon nights, it comes with its fair share of problems. Many users have faced server issues and being a free website, it is not always safe from viruses.
Also, a lot of free movie websites get shut down from time to time. That is why we have prepared a list of the best alternatives to SolarMovie so that you never have to suffer from a movie draught
1. PopcornFlix
Popcornflix takes the top spot in our list of alternatives to SolarMovie. It is an excellent website that allows you to watch movies and TV series for free and that too, at high quality. You don't need to create an account to access its content.
It houses hundreds of movies from various genres. One of its unique qualities is that it allows you to create GIFs. There is also an additional streaming service called Popcornflix Kids which is designed for children.
It has all the features of the original Popcornflix and is also free. Another feature of Popcornflix is its 'Moments' segment which allows users to communicate with other users who are watching the same video. It also has an app that is available on Google Play, Roku TV, Apple TV, Amazon, and Xbox.
2. Tubi
Tubi is a widely popular website with an extensive library containing thousands of movies and TV shows which can be watched at the highest quality.
You can watch movies or shows on your PC, Smart TV, smartphone, or any streaming device. Tubi allows you to create a personalized watchlist after you create an account on the site.
It has good quality content from more than 30 countries in different genres such as anime, action, LGBTQ+, classics, faith, martial arts, lifestyle, documentaries, and a whole lot more.
It has a resume media playback option which lets you restore playback on various devices. The good quality of the videos lets you switch between devices without any lapse in your watching experience.
Also Read: Top Wayback Machine Similar Sites and Apps
3. 123Movies
When I first started looking for free movie websites, 123Movies was one of the most recommended sites, and for perfectly good reason.
If you are looking for an alternative to SolarMovie, this website will surely fulfill your requirements. It offers you a very smooth and excellent movie-watching experience with very few ad interruptions. You can avoid ads by using a good ad blocker.
123Movies has a vast library filled with hundreds of movies from every genre. The site is user-friendly and allows you to search movies or shows through various filters such as genre, country, and IMDb. You can also browse through the content in alphabetical order.
123Movies offers you content from more than 30 countries. The site also allows you to choose your server and offers an excellent media playback service.
One of the best aspects of the website is that new content gets frequently updated so you can watch the latest movies and shows without any delay.
4. YifyMovies
Another good alternative on the list, Yifymovies is a noteworthy option. You can avail of the services of this website for free and without any registration.
However, its premium option will open doors to some added benefits such as HD quality movies and shows, no pop-ups or ads and you can even request movies of your choice.
The website has filters that you can select to smooth the process of searching for movies and shows.
One thing I found unique about this website was its cataloging of genres- beside each genre is stated the number of movies available on YiFyMovies.
You can also browse according to ratings of the movies and their year of release.
Also Read: Top Hesgoal Similar Sites and Apps
5. PutlockerWatch2
Putlockerwatch2 is an excellent option for those who cannot wait to watch the latest movies and shows.
Its home page is similar in design to 123Movies and just like the other websites on the list, it is completely free.
You can browse through its selections without any registration and watch the latest movies and shows at high quality.
PutlockerWatch2 also has a 'most watched' option that gives you a list of the most popular or trending movies and shows.
You can also see the IMDB ratings and a small description of the movies by hovering over the thumbnails of them.
6. M4UFree
M4UFree is a free online movie website that lets you watch premium content for free. Its extensive library contains anime, Korean dramas, Bollywood movies, and other mainstream shows and movies. You can sort content according to genre, year, language, and best movies.
Also Read: Best Locast Alternatives to Stream Local Channel
7. MoviesJoy
MoviesJoy is another great alternative to SolarMovie. You can watch movies and series for free without downloading anything or having to create an account on the website.
For users' ease and comfort, movie and shows have been categorized under genre and country. This makes it easier to browse through the content.
While SolarMovie is filled with ads and pop-ups, MoviesJoy does not have such interruptions.
8. Dramacool
Dramacool is a fan favorite among lovers of Korean dramas and movies. It has a vast library containing thousands of dramas and movies from different Asian countries such as India, Korea, Japan, China, Thailand, and more.
Dramacool updates its content regularly and has very few ad interruptions. It offers multiple servers to choose from and you can also select the video quality.
Also Read: JustDubs Alternatives to Watch Dubbed Anime
9. Movie4U
Among the other alternatives to SolarMovie, Movie4u has some of the most extensive filter and search options.
Its user interface is similar to Yifymovies and it too gives the exact numbers of movies available under each of its genres.
But unlike Yifymovies, its search options are broader. You can sort movies based on features, trending, IMDB ratings, letters, genres, year of release, and more.
When it comes to shows, you can sort them based on new seasons and new episodes.
10. AFDAH
AFDAH is not a valid website; it simply collects content from other websites and hosts them on its platform. Nonetheless, it is a good alternative to SolarMovie.
It has a wide range of genres ranging from action, adventure, and documentary to musical, war, crime, drama, family, and much more.
You can search for any movie or show based on the year of its release. The AFDAH also gives a brief description of the movie and other details such as runtime, name of the actors, director, ratings, writer, and language.
Also Read: 10 Minute Mail Alternatives for Temp Emails
Final Verdict
Watching movies online for free can be tough. From ad interruptions to redirections, and constant virus alerts to sites getting shut down by governments, users of these websites have to face a lot of trouble just to watch their favorite movies for free.
And when you search online for decent movie sites, the articles are endless. To ease your troubles, we have created this short and compact list of alternatives to SolarMovie.
While most websites on this list have many similarities, all have subtle differences that set them apart. These 10 alternatives to SolarMovie are completely free and easy to use.
Most of them are available worldwide but if you fail to access any of them, a good VPN will solve your problem. A good antivirus service is also recommended to add an extra layer of protection to your computer's safety.
Take a look at the options and you can choose the one that best suits your requirements. If any one website shuts down or fails to cater to your needs, you have the rest of the websites to fall back on.